Palette of the Month: December 2018
The winter months aren't exactly known for their spectacular colors, but that doesn't mean beauty can't be found in them. As a company based in Michigan, winter is a season we definitely know very well and we've come to appreciate the understated beauty of a cold winter day.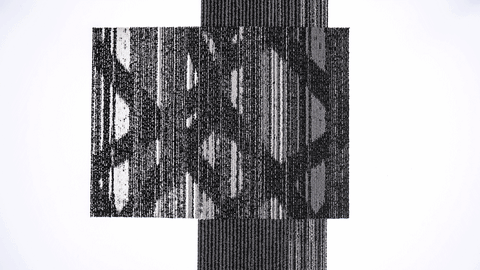 Our December 2018 Palette of the Month draws inspiration from the shapes and colors of winter. The blacks, whites, and blues seen here are all colors we see a lot of during the wintertime and the pattern on the carpet reminds us of tracks through the snow. The wood tones add warmth and depth to the palette, which is always important to have during this cold time of year.
The December 2018 Palette of the Month includes samples of products from Mohawk, Sherwin-Williams, ArcCom, Beaver Tile, Fashion Stacked Wood, Wilsonart, Masland, D.L. Couch, Luum, and Pulp Studio.
Feeling inspired by this palette? Contact us and let us know. We'd be happy to design an office for you that includes these elements. Or if you're still looking for some office design inspiration, take a look at our other Palette of the Month entries or browse our portfolio and case studies to see examples of spaces we've created in the Metro Detroit area.